Cooperation leads to APEC endorsement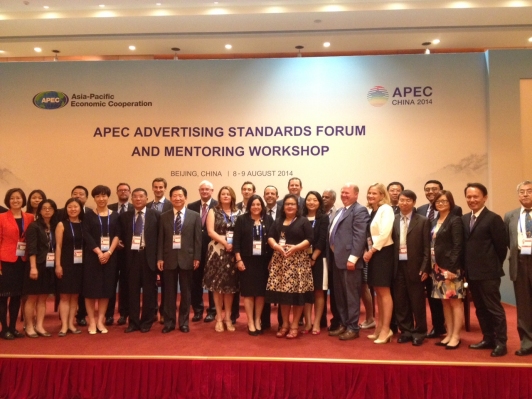 The APEC advertising standards forum and mentoring workshop held as part of the APEC's SOM3 meeting in Beijing on 8-9 August was successful in bringing participants from 16 APEC Economies together to discuss advertising standards and regulations. The experience and enthusiasm of all participants helped to make the event a success.
The APEC Action Agenda on advertising standards was approved by both the Committee for Trade and Investment (CTI) and the Senior Officials Meeting (SOM). At SOM the China's Director General of Trade specifically thanked all economies and private partners for their contribution to this work and the SOM Chair, Vice Minister Li Baodong, also specifically stated this work as being endorsed in his summary of the SOM morning session.