Long-serving Board members farewelled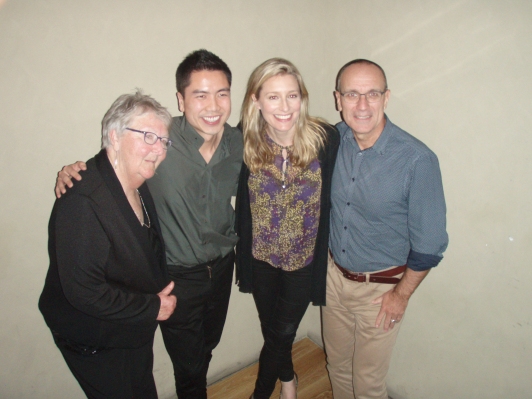 Long-serving Board members Barbara David, Khoa Do, Sibylla Budd and John Lee (pictured) were farewelled from the Advertising Standards Board at a recent function. Also retiring from the Board were Jo Tiddy, Nathan Hindmarsh and Jaime Phillips.
Khoa, Sibylla, John and Jo had served on the Board since August 2006, while Barbara was appointed in August 2008 and Nathan and Jaime in August 2011.
All retiring Board members were thanked for their dedication to the Board and their service to the community in ensuring advertising standards in Australia remained world class.
The retirees made way for new appointees to the Board. Recently inducted to the Board were Sue Boyce, Paul Doorn, Gina Lee, William McInnes, Andrew Robinson and Sue Smethurst.
Click to view profiles of all the current Board members.
3 comment
What do you people actually do !!! The parameters are so narrow it prohibits complaining about anything ,and the very few that do scrape through are dismissed . Sounds like a boys club to me.
Once again money reigns supreme !!

In response to Jeanette Callaghan (21 October 2014):
Hi Jeanette,

The Advertising Standards Bureau is not a government body. It is the secretariat for the Advertising Standards Board and the Advertising Claims Board. The Bureau is governed by a Board of Directors and is funded by a levy.

ASB administers a variety of self-regulatory codes and initiatives.

If people who originally complained about an advertisement or the advertiser are unhappy about a Board determination regarding a particular advertisement, they may ask for an Independent Review of the determination.
Leave a comment