Same sex marriage plebiscite – advertising complaint considerations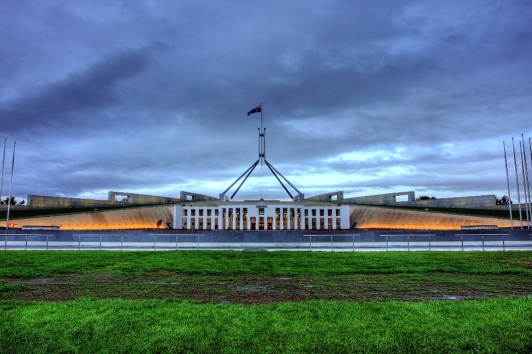 Will complaints about advertisements regarding the same sex marriage plebiscite (officially known as the Australian Marriage Law Postal Survey) be subject to consideration by the Advertising Standards Board?
In short, most likely no!
It is likely that most advertisements discussing or advocating the respective yes or no cases or participation or otherwise in the survey will be considered to be political advertising.
Political advertising is not considered by the Advertising Standards Board (Ad Board) under section 2 of the AANA Code of Ethics for several reasons:
The advertising self-regulation system was established as an industry initiative with the objective of regulating commercial communications, not advertisements containing political claims aimed at influencing the political process.
It is important to the Ad Board's integrity that it is seen as an impartial adjudicator, free from perceptions of political bias.
Adjudicating on complaints about election advertising could be regarded as unduly restricting the implied constitutional freedom of political communication or interfering with the political process.
In the view of the Advertising Standards Bureau (ASB), it is not possible to make decisions about whether a political or election advertisement breaches the Code without the potential for being seen to be taking a political viewpoint.
How does ASB define 'political advertising'?
Political advertising is advertising that attempts to influence or comment upon a matter which is currently the subject of extensive political debate.
Political advertising includes advertising or marketing communications about a political party, representative or candidate, advertising about political issues or issues of public interest, and advertising in relation to government policies (whether published/broadcast by the government or someone else). Advertising by government, political parties, lobby groups and other interest groups may fall into this category.
So what complaints will the Ad Board consider?
Some advertising on the issue of same sex marriage by governments, lobby groups, interest groups or even companies, may be regarded as informational or educational rather than political. This is determined by the ASB on a case-by-case basis. Complaints about informational or educational advertisements on same sex marriage or the plebiscite which raise issues under section 2 of the AANA Code of Ethics may be considered by the Ad Board.
What media can be considered?
Complaints about advertising on any and all forms of media can be directed to ASB.
Offensiveness in same sex marriage or plebiscite advertising
Complainants may raise issues about the offensiveness of informational or educational advertising, pertinent to section 2 of the AANA Code of Ethics.
Section 2 of the AANA Code of Ethics sets out minimum standards for advertising content. Advertising campaigns should respect community standards around acceptability of advertising – regardless of whether such advertising is political or not – and ensure that advertising on any media:
Does not portray people or depict material in a way which discriminates against or vilifies a person or section of the community on account of race, ethnicity, nationality, gender, age, sexual preference, religion, disability, mental illness or political belief.
Does not employ sexual appeal: (a) where images of Minors, or people who appear to be Minors, are used; or (b) in a manner which is exploitative and degrading of any individual or group of people.
Does not present or portray violence unless it is justifiable in the context of the product or service advertised.
Treats sex, sexuality and nudity with sensitivity to the relevant audience.
Only uses language which is appropriate in the circumstances (including appropriate for the relevant audience and medium). Strong or obscene language shall be avoided.
Does not depict material contrary to Prevailing Community Standards on health and safety.
Is clearly distinguishable as advertising material to the relevant audience.
Where can we direct complaints about truth in same sex marriage plebiscite ads?
Many public complaints regarding political advertising raise issues about the truth and accuracy of the advertisement, in particular concerns that the advertising is misleading. The Ad Board considers complaints under section 2 of the AANA Code of Ethics, which does not cover matters of truth and accuracy.
The ASB ordinarily refers public complainants with concerns about the truth or accuracy of advertisements to the Australian Competition and Consumer Commission (ACCC) or the State/Territory consumer affairs/fair trading body. However, although these organisations deal with claims of false and misleading advertising, their jurisdictions are limited to matters involving trade and commerce and do not extend to political advertising.
Currently, there is no legal requirement for the content of political advertising to be factually correct. Complainants are advised to raise their concerns with the advertiser directly.
Do advertisements need to be tagged?
The Australian Communications and Media Authority (ACMA) – The ACMA has responsibility for the regulation of political and election matter in the broadcast media under the Broadcasting Services Act, although this does not extend to online material, matters of truth and accuracy or defamatory statements. The ACMA has published further information on broadcasting and communication of political and election matter which provides further guidance and is available on its website.