Language: determination summary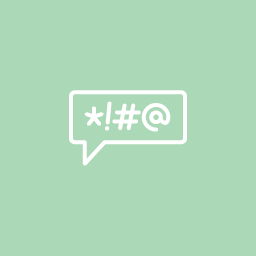 Issues highlighted in cases relating to Section 2.5 of the Code that have been considered by the Ad Standards Community Panel include:
Obscene terms
There are certain words and terms that when expressed in full the Community Panel will consider as a breach of Section 2.5 of the Code. The Community Panel's view is:
The Community Panel acknowledges that some people would prefer certain terms were not used, but when a word is not used aggressively or in a medium where children are likely to be exposed to it, or it is used in a colloquial context which is consistent with Australian vernacular, it will not be considered as a breach of the Code. The Community Panel view is:
Obscured terms
When offensive terms are beeped or obscured, the Community Panel considers the context of the advertisement and whether the term is sufficiently disguised.
In some cases the Community Panel has determined that obscuring a term was not sufficient, and upheld the complaints. The Community Panel's view is:
In many cases, the Community Panel considered that obscuring an obscene term so that it was not clear what is being said, in a non-aggressive context, is appropriate for use in advertising. The Community Panel's view is:
Religious expressions
Advertisements using religious themed terminology attract complaints about blasphemy or offensiveness to religious beliefs. The Community Panel's view is:
Innuendo and sexual references
Advertising which uses sexual terms and language must be appropriate for the audience. The Community Panel has upheld some advertisements for using sexualised language. The Community Panel's view is:
Advertising which includes mild innuendo and sexualised terms are often seen as appropriate by the Community Panel. The Community Panel's view is:
​Acceptable terms
A variety of terms which are commonly used in the Australian vernacular most often are viewed by the Community Panel as acceptable. The Community Panel's view is:
Aggressive language
The Community Panel may take a stricter view on advertisements where language is used in an aggressive manner, even if the language itself may not be considered strong or obscene. The Community Panel's view is:
Children using bad language
The Community Panel usually takes a stricter view of strong, bad or disrespectful language when it is spoken by a child rather than an adult. The Community Panel's view is:
Gestures
Gestures are used as communication in conjunction with language and as such the Community Panel considers complaints about gestures used in advertisements under Section 2.5 of the Code. The Community Panel's view is: