Be the sweetest advertiser this Easter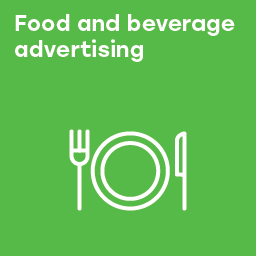 It's that time of year again, with Easter just around the corner many scrumptious things are being advertised, from chocolate eggs to hot cross buns. Advertisers should maintain a high sense of social responsibility due to the attraction these products have to children.
We don't want to cross your bun
The AANA's Food & Beverage Code covers a range of potential issues. The most relevant this Easter is the possible undermining of the importance of a healthy lifestyle.
It is important to remember not to influence a person's behaviour by undermining their healthy lifestyle. Excess consumption through the depiction of a substantial number of Easter products or portion sizes disproportionate to the setting portrayed, or by means otherwise, undermines a healthy lifestyle.
Advertising for Easter products that include what an average consumer might interpret as a Health Claim or Nutrition Content Claim must be supportable by appropriate scientific evidence meeting the requirements of the Australian Food Standards Code. It is important not to portray an Occasional Food or Beverage item as healthier than it actually is.
Advertising for Food or Beverage Products including claims relating to material characteristics such as taste, size, content, nutrition and health benefits, must be specific to the promoted product and not a generalisation for a range of Easter products.
Thinking of depicting a meal of chocolate eggs for breakfast? Think again. Advertising for Food or Beverage Products not intended or suitable as substitutes for meals must not portray them as such.
Be careful eggspressing yourself to children
To appropriately promote occasional food products, an advertiser needs to ensure that they do not target children. This means that an advertisement should not use themes, visuals and language that is of principal appeal to children.
When running Easter themed competitions, advertisers must not give Occasional Food and Beverage products to children as awards or prizes. This also includes vouchers that can be used on Occasional Food or Beverage Products.
When advertising products that do not fall within the Occasional Food or Beverage Product criteria, the products must not create a sense of urgency or encourage the purchase or consumption of an excessive quantity by children.
You're the sweetest when you do the right thing
The fastest and most cost-effective way to check whether a campaign is likely to pass the test is to use our Ad Standards Copy Advice Service.