The importance of CLEAR disclosure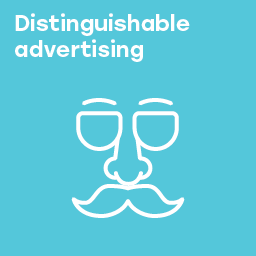 An issue that has been considered recently by the Community Panel is the lack of clear disclosure in influencer marketing posts. Not only do posts need to openly disclose any arrangements between an influencer and a brand, but the disclosure needs to be clearly presented.
 
An advertiser was recently caught out by this after an influencer they had an agreement with shared an Instagram story featuring their brand. The influencer chose to place a #collab disclaimer in white text on a white background, making it very difficult to read. This approach to "disclosing" is not ok.
 
Not only did the Community Panel find the hidden approach to disclosure unacceptable, but they also determined that 'collab' was not sufficient to indicate the post was an advertisement for the brand.
 
Consumers shouldn't have to play detective to work out whether something is an ad. These guidelines exist to help consumers recognise when a post is created in partnership with a brand. 
 
To be clear, advertisers should:
ensure the influencers they have engaged understand the disclosure requirements
provide examples of preferred disclosure methods to influencers (see our guide to disclosure for ideas)
review content when it's published to make sure the influencer has followed the rules;
encourage influencers to stay up to date with the AANA distinguishable advertising rules.
 
It's in the best interest for advertisers and influencers to use clear and accurate labels to indicate that their post is part of an arrangement with a brand, whatever that might be.
 
Ad Standards is always available for help if you're unsure whether or not your post needs some form of disclosure and, if so, how to go about clearly labelling it as such.
 
Read the Community Panel's full determination on the Ad Standards case reports page.